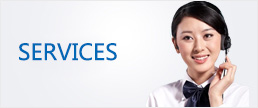 Telephone

Shandong Henglian Chemical Co., Ltd. is affiliated with Shandong Henglian Investment Co., LTD. It is a company specialized in chemical production. The company is located in Weifang, beautiful and charming world kites city, mainly engages in R&D, production and supply of polycarboxylate organic polymer. Its products series of organic polymer are widely used in various industries including daily use, textile printing and dyeing, leather, papermaking, paint and ceramics.
The company invested over RMB 16, 000, 000 for a new project of daily chemical phosphate-free detergent builder with annual production 10000 tons in Binhai Economic Development Zone of Weifang. it spares no efforts to become the largest and the most professional supplier of organic dispersant polymer.
Equipments material of the project are all used 316L stainless steel. The volume of main reactor is 10m³. There are totally four production lines that can meet production requirements dispersants types used in different industries. All production processes introduce DCS automation online control realizing precise trace and timely adjustment of key technique parameters including material flow, reaction temperature and PH value, ensuring strict adherence to technology during the whole reaction process, reducing errors and instability caused by manual operation and thus guaranteeing products' quality. Finished products are finally mixed in the storage tank with the capacity of 80m³, which reduces index errors existing in different production batches and ensures products' quality.
There are industry leading lab and R&D center in the company. Its R&D ability and academic level are in leading position in China. R&D center of Group Company is awarded as "Provincial Enterprise Technology Center". Products of the company have passed ISO9001:2008 quality management system certification.
The company emphasis the introduction of talents and technology and has a high-quality technology R&D team. Meanwhile, the company has established longstanding and tight cooperation relationships with universities and science research institute such as Institute of Chemistry Chinese Academy of Sciences, East China University of Science and Technology and Shandong Polytechnic University, and is equipped with continuous technology R&D ability. It can research and develop new products or providing technology guidance according to customers' requirements and establish OEM cooperation according to customers' special requirements. The company adheres to the business concept of "value stems from innovation, specification breeds harmony. We sincerely hope to establish longstanding and wide business cooperation relationship with both domestic and abroad customers.