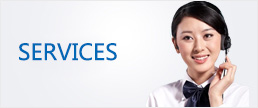 Telephone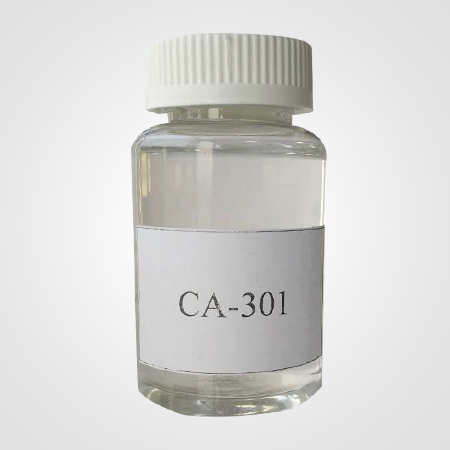 CA-501/CA-301Chelating Dispersant
Visit:
Date:2015-11-25 9:11:45
1、Product index
Appearance:Colorless to light yellow syrupy liquid
Solid content:55±1%(or 30±1%)
Viscosity (25℃):500-2000mPa•s(or 10-100mPa•s)
pH Value:3.0-5.0 (Original fluid)
Solubility: soluble in water
2、Product Performance
The product is efficient chelating dispersant, which is widely used in the textile printing and dyeing industry. It can be used in the process of desizing and scouring to eliminate the effect on products quality and processing produced by metallic ions including calcium ion, magnesium ion and iron ion in water, disperse suspending dirt and impurities and improve scouring effect. It can be used in bleaching process, stabilize oxygen bleaching system and eliminate macula lutea. It can also be used in processes of dyeing, reactive print and detergent washing after dyeing. Its excellent dispersing and complexing ability to dye is helpful to realize level dyeing, remove surface dyeing and prevent color mixing of dyes resulting in the formation of color spots. What's more, it can be used at soaping process to suppress the generation of calcium soap sediment.
3、Package & Storage
1. The product is packed with plastic drum of capacity of 200L. Net weight of each plastic drum is 250±1Kg or can be produced according to customers' requirements.
2. The product is sun protected and anti-freezing. The storage temperature shall be 5-30℃. The guarantee period is 6 months.