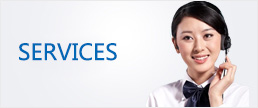 Telephone

Product Specification of FY-450
Visit:
Date:2015-11-25 9:13:09
1、Technical Data Sheet
Appearance:Slight Yellowish Liquid,Visual against standard.
Solid content:45±1%,ISO 6353/1-1982 (E)
Viscosity (25℃):800-1500mPa.s/cps
pH (25°C, 100% sol.):6.0-8.0,ISO 4316–1977 (E)
Density ( 25°C):1.20~1.40
Solubility: Soluble in water
2、Product Performance
The product of FY-450 is a kind of highly efficient chelating dispersant agent, widely used in textile printing and dyeing industry, especially for Ca2+, Mg2+, Cu2+, Fe2+, and so on. The product can be used for the treatment of dyeing and finishing process, and improve the effect of cooking. It can reduce the effect of metal ions such as Ca2+, Mg2+, Cu2+, Fe2+, and other metal ions on the quality of the product. It has a protective effect on decomposition of H2O2
and the fiber. It can significantly improve the whiteness, eliminate the phenomenon of macular. It is suitable for making soap free agent, and can be applied to various additives.
3、Package & Storage
Packed in 200L plastic bucket, net weight (250 + 1) Kg or according to user requirements; stored in a cool and dry well ventilated area place and protect from freezing and sun; product shelf life of 6 months.